Sweet Treat/Veggie Bites Freeze Dried Combo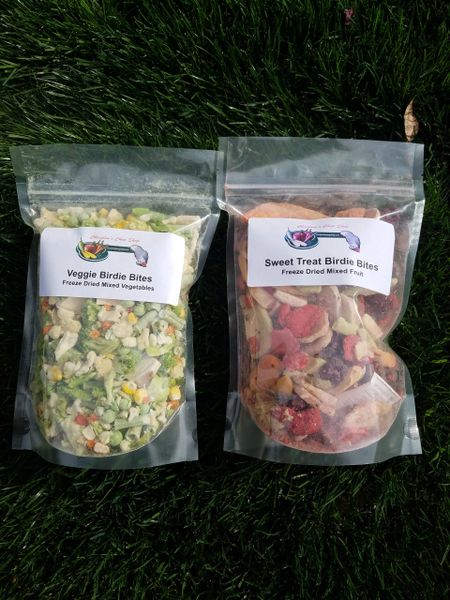 Our Sweet Treat Birdie Bites are made up of all natural and pesticide free freeze dried fruit. Including blackberry, blueberry, raspberry, strawberry, kiwi, banana, apple, pineapple, and peaches. Seasonal fruits will be added as they become available. Each bag is 2 to 3 cups.
Freeze dried mixed veggies. Can be served as a healthy snack or meal or added to toys for great foraging opportunities. This is a blend of broccoli, green beans, cauliflower, red and green bell and chili peppers, corn, zuchinni, peas and sweet potatoes. Serve as is or add warm water to reconstitute.